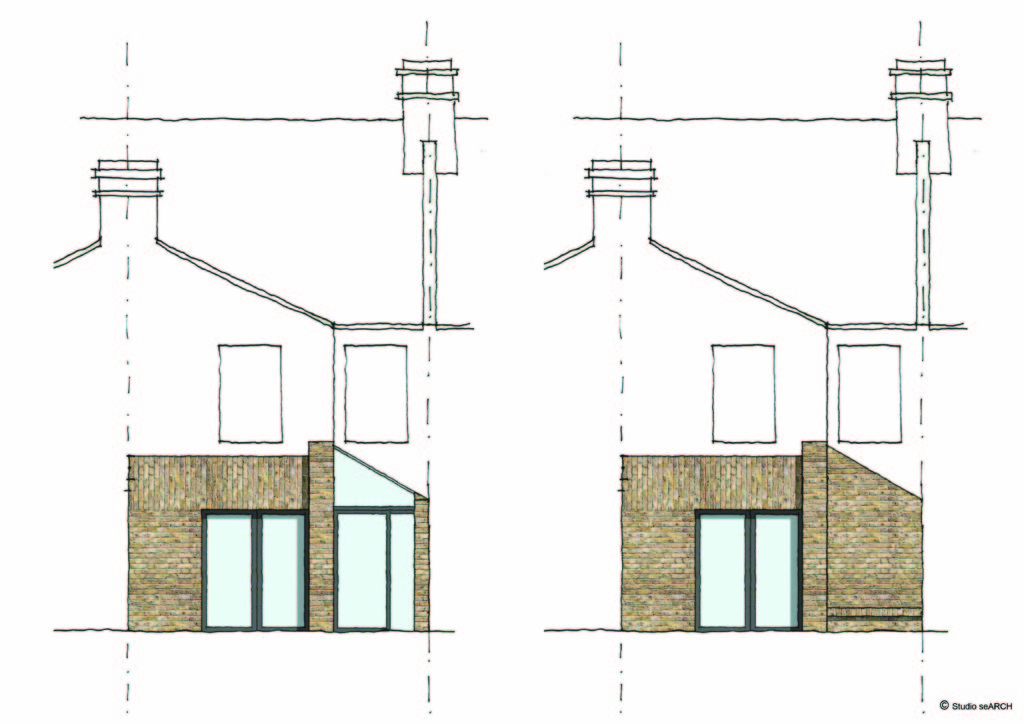 This was a simple but challenging brief in a narrow and long north facing plot in Haringey, north London. The clients wanted to add an extra bedroom to their one bedroom flat without losing their separate living room to the front of the property. They also wanted to create a social and light kitchen and dining room that connected them to their garden. In order to be able to use the full width of the site without losing natural light and ventilation into the bedrooms and bathroom we designed an internal courtyard that each of these three rooms face on to.




A simple move of thickening the hallway leading to the kitchen allowed a utility cupboard to be placed outside the kitchen. This keeps the utility functions of laundry out of the kitchen, and maintains the kitchen as a social and comfortable family space.
The new side return and rear extension house the second bedroom and kitchen and dining areas. A frameless glass roof and window enclose the gap between the extension and the neighbouring house and slim frame sliding folding doors open out onto the garden.
Light is important, but more so is the quality of light. To bring texture and warmth into the extension the brick used externally was taken internally as a finish to the walls of the dining area.